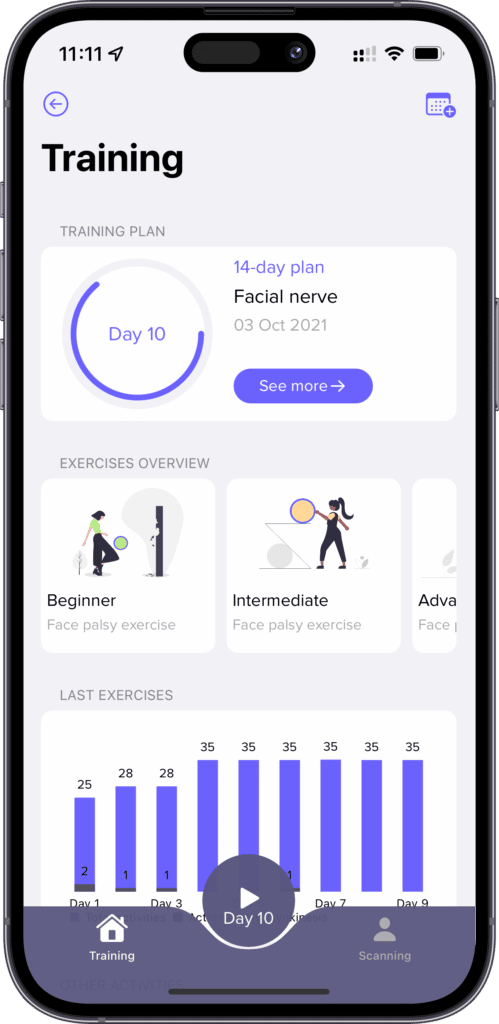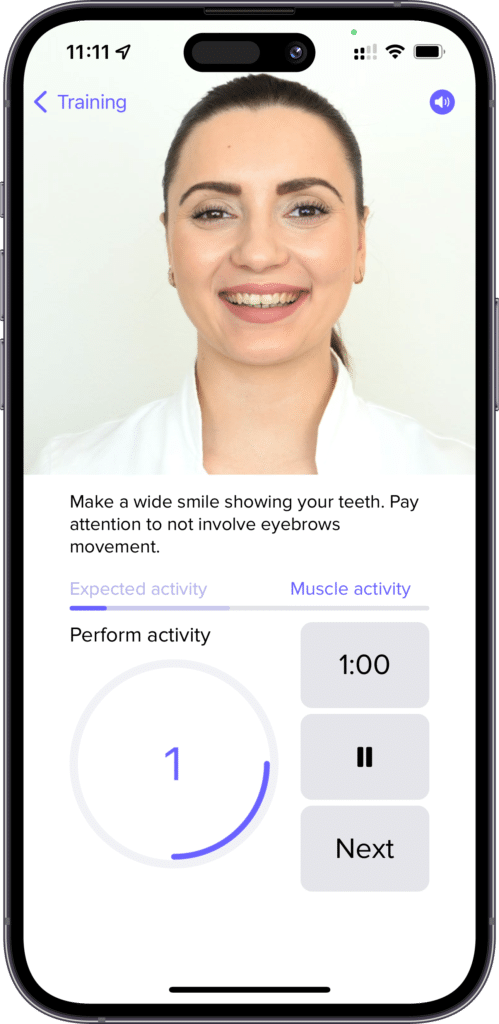 Personalized Training Plan
At FaceRehab, we offer personalized training plans catering to beginners and advanced users. Our training plan is custom set-up based on your face muscle activity to ensure you get the most successful results.
Commit to a two-week intense program and see visible results right away! Let yourself be accompanied by a physiotherapist and get proper exercises done in the comfort of your home. 
The application will alert you while performing improper muscle movements thanks to face tracking and synkinesis prevention ability.
Facial exercises may help to improve muscle movement.
Track your activity in a clear graphic form in the application.
Do not hesitate and get your personalized training plan today.
Track your progress
Based on our algorithm and collected data, you and your physician can monitor the changes over time just by scanning your face to create an easy-to-view chart that highlights the difference between each scan.
Scan your facial activity frequently and compare your results during time in an easy and understandable way. Our app makes it easy to track your progress with the help of our algorithm.
Make sure to follow all instructions given to you, then witness the tremendous changes in no time!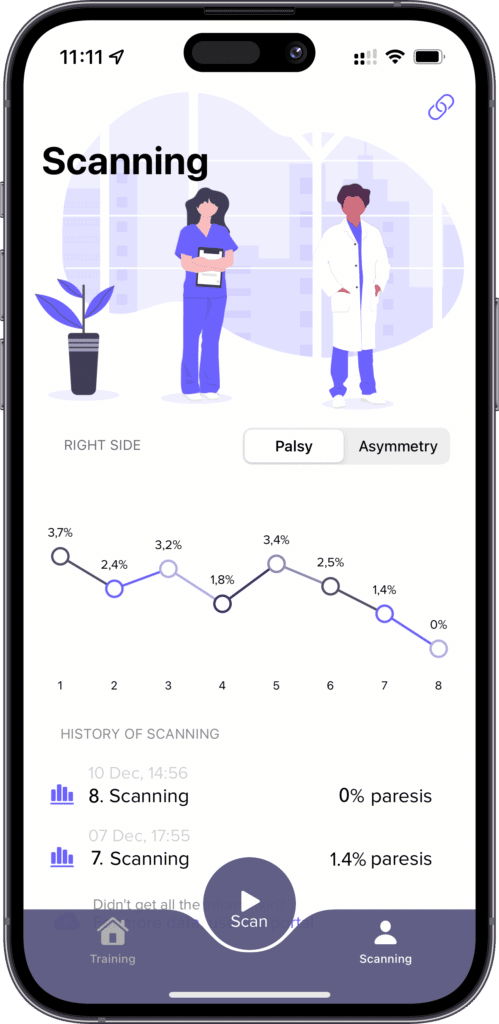 Synkinesis detection
FaceRehab will help you to avoid synkinesis while performing facial exercises by alerting you when performing improper muscle movements.
Now you can check how many undesired expressions you are performing in each exercise you make.
Track your Facial Asymmetry
Would you like to know how much asymmetric is your face? Use our scan and get your results! Don't forget to track your facial muscle activity changes during time.
Are you dealing with facial paralysis and need help understanding your condition and finding solutions? Are you tired of long wait times for specialist consultations? Look no further than FaceRehab for convenient and expert online consultations.
Benefits of consulting with FaceRehab: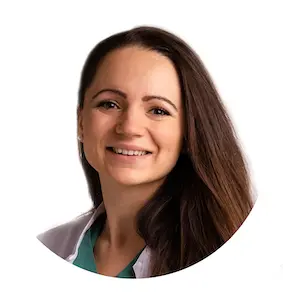 Dr. Ivana Vyrvova
ENT specialist
Vienna, Austria
Get expert care from the comfort of your own home with online consultations with Dr. Ivana Vyrvova, an ENT doctor based in Vienna, Austria. Specializing in facial paralysis, Dr. Ivana has years of experience in diagnosing and treating conditions that affect the muscles and nerves of the face.
Mgr. Julia Nagyova
Physiotherapist
FaceRehab
Learn more about facial paralysis and get the guidance you need to improve your facial function with online training sessions from a specialized physiotherapist. You will go through approved facial exercises that you can practice to help you achieve optimal results.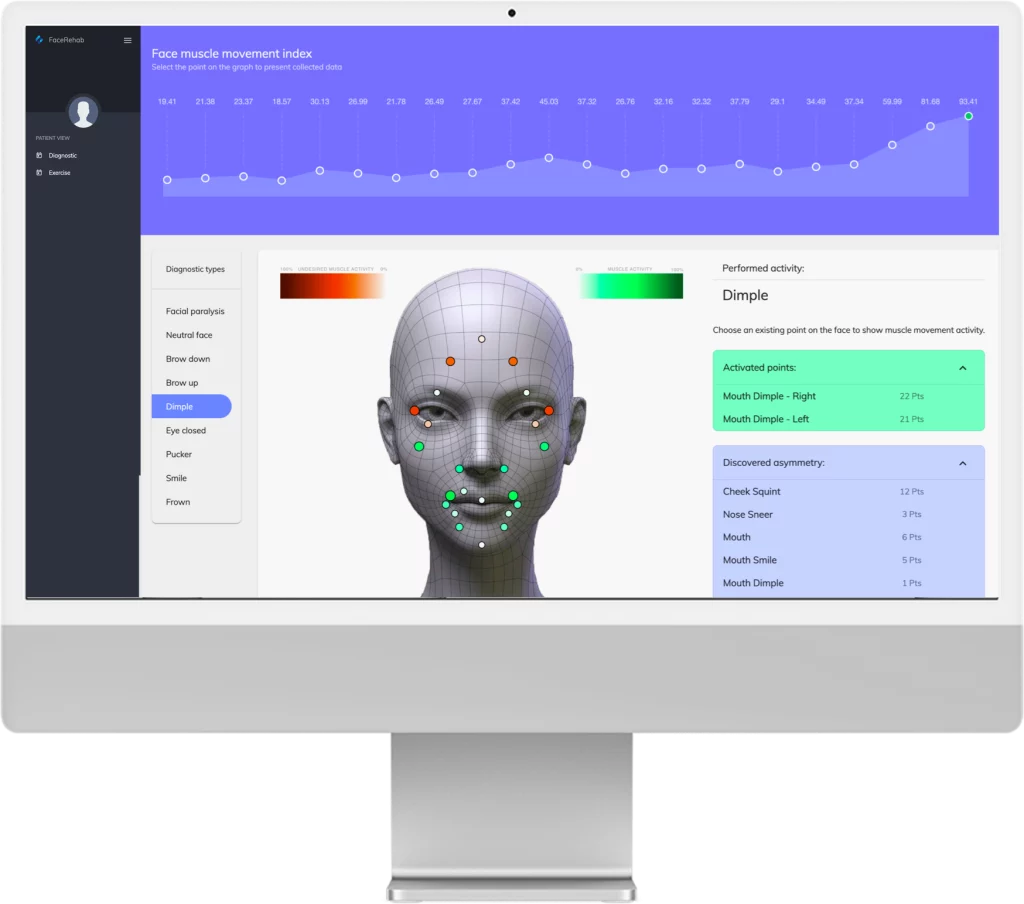 Facial Data on Analytics Portal
Now you are able to see all of your facial muscle activity data in the most detailed way in FaceRehab Analytics Portal. Each day from your training plan and each performed exercise you made.
Let's look at your muscle strength and facial condition getting better during time. Finally objectively measured and avialable for you and your doctor to analyse your face condition.